Novicell Aarhus is looking for a skilled QA specialist to develop its QA processes.

Among other services, Novicell provides web solutions, e-commerce, and software applications based on web technologies. Right now we are looking for a quality conscious person with an understanding of specification, development and QA processes to help make our deliverables even better.
We are looking for someone who understands and knows how to communicate the benefits of good QA processes and distinguish between black-box testing, integration testing, user acceptance testing, and unit testing. Your role is to guide our customers and our development department in this regard.
You must be ready to engage in the project from the start, participating in the development of test plans, describing requirements, establishing test suites and cases, and managing and executing QA and the test process throughout the project.
Your tasks will include
Making sure the benefits of good QA processes will be disseminated and made visible.
Developing QA processes for our projects and planning them.
Organizing the QA process at Novicell Aarhus, both in terms of tools and descriptions.
Working with various teams and customers on actual QA and testing.
You can hold the position if you...

Know how to document and communicate your experience with QA work when it pertains to software, web applications, and websites.
Have a deeper technical understanding of API, DOM and MBC.
Are familiar with QA work on both backend and frontend and are able to convey your understanding of it.
You go to work to both learn new skills and share your knowledge with others.
Can work independently and take responsibility for the deliveries expected of you.
You will be extra well prepared for the task if you...
Knows or has experience with programming and IT architecture.
Has experience with UX and design in a web context.
Has an educational background in Computer Science or similar. 
But wait…There's more!
Get a chance to work at a 'flink' and 'flittig' workplace
Work amongst innovative and inspiring colleagues in a challenging work environment, in which your contribution is highly valued. Here at Novicell we have replaced extensive employee handbooks and ancient rules with dialogue, responsibility, and trust. We encourage social interaction to create an even better work environment and it is our shared opinion that work must be enjoyable! We strive to have fun while delivering the best results possible - why else devote so many waking hours together?
Novicell's motto is 'flink" and "flittig" which is Danish for "kind" and "diligent". This means we treat each other well while providing the best possible service to our clients. More specifically this means we offer:
An informal organization with a large degree of freedom and flexibility
A creative and inspiring environment with the chance to influence the organization's development
A strong social culture with many activities and events
The industry's most "flinke" and "flittige" colleagues
Here at Novicell, you do not get extra points for being the last person at the office every day. We respect the difference between ''work time'' and ''free time'', therefore we encourage you to pack up at the end of the day, go home and do something else than working.
Practical information
This role require on-site presence on our address in Højbjerg, Aarhus. 
We process applications on a continuous basis and close the job opening once the right candidate has been found.

You are welcome to submit your application and CV in Danish or English. This will have no impact on our assessment of your profile or your skills.
Department

Web Development

Role

Quality Assurance Specialist

Locations

Employment type

Full-time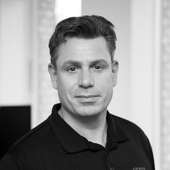 Contact
Søren Brock
Dynamicweb Shopify Team Lead – Web Development